HISTORY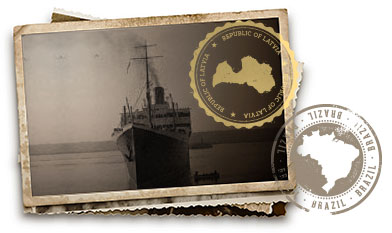 Mr. Alfredo Bedicks and Mrs. Zelma, Baptist immigrants from Latvia, left the Bolshevik regime and the communists that were settling there and came to Brazil in 1922. 
In 1949, one of the sons, Mr. Ericks Bedicks ( 1925 – 2012 ), a student of Electrical and Mechanical Engineering (Polytechnic School of USP), while helping his father purchase electrical materials in São Paulo, become increasingly involved in the laboratories of workshops, trying to develop a substitute voltmeter for the imported ones to use in voltage regulators.

On January 2, 1954 the company Kron Instrumentos Elétricos Ltda. was officially established, building ever since a history of success and recognition. The company is based in São Paulo.

In 1980 it started to produce class 1.5 accuracy analog meters for panels, including watt meters, frequency meters, power factor meters and has also initiated the production of measuring current transformers. In 1987 Kron produces Digital Instruments and in 1995 Kron launches the first digital triphasic Multimeters of Brazil. Since then, Kron starts to develop new technology every year.
Currently, Kron is managed by the founder's sons.